Egypt and Jordan Tours , Jordan and Egypt travel packages , travel to Jordan & Egypt on budget. : find facts about Egypt and Jordan Tours . Take a once in a lifetime journey to Egypt and Jordan in unique package and in private style. Visit the Giza Pyramids and Sphinx and more in Cairo and cruise down the Nile Discover luxor city and Aswan visit the valley of the kings and temples of karank and Luxor Then sail to Aswan in the way stop to visit Edfu and Kombo cities in the country side of Egypt. that has amazing temples on the banks of the Nile then back to Cairo to Visit the old Cairo and the oldest churches in the world Also visit Cairo bazzars and old Mosques and gates of Cairo. Travel to Jordan and enjoy the lost city of Petra Swim in the Dead Sea in Jordan visit the Roman Ruins visit the river of Jordan and the holy places in Jordan and the Holy land Egypt and Jordan tours have so much to offer travelers in terms of natural beauty, culture, Ancient history religious sites and holy places , it is like an Epic trip . Egypt and Jordan tours is cultural and religious and relaxing vacation will make everybody happy For leisure travel in Egypt and Jordan , this 14 day Egypt and Petra Jordan Tours will take you in a breathtaking journey to see the most important vacation spots in Egypt and Jordan. See the Pyramids and the treasures of King Tut in the Egyptian Museum among many other artifacts. Enjoy the ancient city of Petra and it is amazing Roman monuments in Jordan and more We recommend this tour for any travelers who want to explore the ancient civilizations Egypt and nordan tours Egypt and Jordan tours High Lights : Immersion of the Egyptian & Jordan culture. Explore the high lights of Egypt and Jordan . Sail down the Nile in Egypt all -inclusive. Discover valley of the kings and temples Enjoy the Pyramids and Cairo sights Enjoy Old Cairo & Old churches in Egypt. Enjoy the Egyptian food Explore all Jordan sights Enjoy Petra and Roman ruins . Swin in the Dead Sea Drink and wash in the Rive of Jordan
Egypt and Jordan tours
Egypt and Jordan Tours , Jordan and Egypt travel packages , travel to Jordan & Egypt on budget.
: find facts about Egypt and Jordan Tours .
Take a once in a lifetime journey to Egypt and Jordan in unique package and in private style.
Visit the Giza Pyramids and Sphinx and more in Cairo and cruise down the Nile
Discover luxor city and Aswan visit the valley of the kings and temples of karank and Luxor
Then sail to Aswan in the way stop to visit Edfu and Kombo cities in the country side of Egypt.
that has amazing temples on the banks of the Nile then back to Cairo to Visit the old Cairo and
the oldest churches in the world Also visit Cairo bazzars and old Mosques and gates of Cairo.
Travel to Jordan and enjoy the lost city of Petra Swim in the Dead Sea in Jordan visit the Roman
Ruins visit the river of Jordan and the holy places in Jordan and the Holy land
Egypt and Jordan tours have so much to offer travelers in terms of natural beauty, culture,
Ancient history religious sites and holy places , it is like an Epic trip .
Egypt and Jordan tours is cultural and religious and relaxing vacation will make everybody happy
For leisure travel in Egypt and Jordan , this 14 day Egypt and Petra Jordan Tours will take you
in a breathtaking journey to see the most important vacation spots in Egypt and Jordan.
See the Pyramids and the treasures of King Tut in the Egyptian Museum among many other artifacts.
Enjoy the ancient city of Petra and it is amazing Roman monuments in Jordan and more
We recommend this tour for any travelers who want to explore the ancient civilizations
Egypt and nordan tours
Egypt and Jordan tours High Lights :
Immersion of the Egyptian & Jordan culture.
Explore the high lights of Egypt and Jordan .
Sail down the Nile in Egypt all -inclusive.
Discover valley of the kings and temples
Enjoy the Pyramids and Cairo sights
Enjoy Old Cairo & Old churches in Egypt.
Enjoy the Egyptian food
Explore all Jordan sights
Enjoy Petra and Roman ruins .
Swin in the Dead Sea
Drink and wash in the Rive of Jordan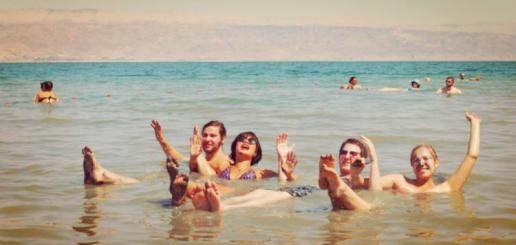 Personnalized experiences
A local guide
On-demand quotation