Golden mummies white desert treasures Best of Egypt Desert adventures : if you are looking for Adventures in the Egyptian Oases and the western desert.. Find the best Egypt Safrai holiday packages and enjoy the best offers for your Egypt Desert Safari and adventures In the Western Desert of Egypt explore and camp in the white desert. Best of Egypt Desert adventures package covers adventures to Cairo –Baharia Oasis & white desert Dakhla Oasis & tombs –farafra Oasis – Kharga oasis & museum- Luxor-Cairo. This Desert adventures will allow you to experience all the Egyptian desert and Oases enjoy camping in the white desert and black desert ,, stay in Bediouin tents under the stars and enjoy amazing night. test the Bediouin food and in the morning with the sun rise continue Safari by 4 X4 Jeep . After your white desert move to Al Farafra Oases stay one night at desert hotel. Explore the Dakhala Oasis and it is amazing tombs of Elmazwaka and the islamic city Elkasr continue to Elkharga and visit the Hibis temple of god Amoun and the museum of Alkharga. End your adventure at Luxor city Best of Egypt Desert adventures Best of Egypt Desert adventures http://www.lookategypttours.com/travel/best-of-egypt-desert-adventures/ Egypt Desert Tours high lights – Explore the crystal mountain – Explore the white and the black desert – Relax at Bediouin tents – Camping in the white desert – Jeep adventures in the sand duns in Egypt Sandbaording in the white desert. Explore the tombs of Dakhala Oases Stay at hotels in the desert Explore frafara and Kharga Oases
Egypt Safari & Adventures
Golden mummies white desert treasures
Best of Egypt Desert adventures : if you are looking for Adventures in the Egyptian Oases and the western desert..
Find the best Egypt Safrai holiday packages and enjoy the best offers for your Egypt Desert Safari and adventures
In the Western Desert of Egypt explore and camp in the white desert.
Best of Egypt Desert adventures package covers adventures to Cairo –Baharia Oasis & white desert
Dakhla Oasis & tombs –farafra Oasis – Kharga oasis & museum- Luxor-Cairo.
This Desert adventures will allow you to experience all the Egyptian desert and Oases enjoy camping
in the white desert and black desert ,, stay in Bediouin tents under the stars and enjoy amazing night.
test the Bediouin food and in the morning with the sun rise continue Safari by 4 X4 Jeep .
After your white desert move to Al Farafra Oases stay one night at desert hotel.
Explore the Dakhala Oasis and it is amazing tombs of Elmazwaka and the islamic city Elkasr
continue to Elkharga and visit the Hibis temple of god Amoun and the museum of Alkharga.
End your adventure at Luxor city
Best of Egypt Desert adventures
Best of Egypt Desert adventures
http://www.lookategypttours.com/travel/best-of-egypt-desert-adventures/
Egypt Desert Tours high lights
– Explore the crystal mountain
– Explore the white and the black desert
– Relax at Bediouin tents
– Camping in the white desert
– Jeep adventures in the sand duns in Egypt
Sandbaording in the white desert.
Explore the tombs of Dakhala Oases
Stay at hotels in the desert
Explore frafara and Kharga Oases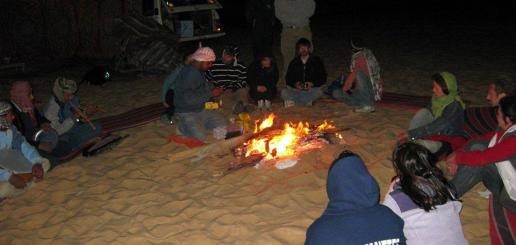 Personnalized experiences
A local guide
On-demand quotation