Detail Itinerary: Day 1: Halong – Hanoi – Halong 07.00: Car and Local guide meet and greet at Halong hourbor, pick up and transfer to Hanoi capital. Drive trip takes approximate 3.5 hours, you will go through the Red river delta with breath taking landscape with paddy fields or the farmers's lives on the way. 10.30: Arrive Hanoi downtown, the first stop is Temple of Literature, a Confucianism temple was built since 1070. In here, you will understand about Vietnam education under feudal dynasty and traditional custom in Vietnam. After temple, the next place is Quoc Tu Giam, used to be the first Universty of Vietnam, built in 1076 and now is another temple workshiping to Master Chu Van An – a moral symbol of Vietnam education. 11.15: Processing to visit Hoa lo former prison, as known as Hanoi Hilton hotel, named poignantly by American pilots. You'll witness the Colonism's crime on the local patriot or the humanity of Vietnam goverment to the prisoners. 12.00: Enjoy lunch at local restaurant with Vietnamese cuisines. 13.30: The next destination is Ho Chi Minh complex, including Ho Chi Minh's Mausoleum – the final resting place of the Vietnamese great father or uncle Ho, President Ho Chi Minh's stilt House – where he lived on and off from 1958 to 1969, the next place to move to is One Pillar Pagoda – a group of structures consisting of a pagoda and a tower built in the middle of a square lake 15.00: Transfer to Old Quarter to explore the local daily lives. You can take a rishaw or walk through the busy street, narrow lanes to visit the wet markets, pavement shops or have a cup of local coffee. 16.00: Finish walking tour and transfer back to Mother Cruise in Halong city. We will arrive to Halong city approximate 19.30. Day 2: Halong halfday boattrip 08.00: Car and local guide meet and greet at Halong habour, pick you up from Mother Cruise then transfer to Bai chay Tourism dock. We board a traditional wooden junk and start the cruising trip to the centre of the bay. Get ready for exotic photos and absorbing the most magnificent natural splendors, limestone bedrocks and sheer cliffs of tiny islands highlighted with fanciful names: Fighting Cocks (symbol of Halong Bay), Duck (quick swim is an optional choice), Finger, Incense Burner, and Stone Dogs. Stopping for a the most beautiful cave named Thien Cung (Heaven Palace Grotto) and explore huge chambers adorned with stalactites and stalagmites of all kinds. 11.00: Fresh seafood lunch (vegetable menu available) is served while the boat is gliding out. Continue to enjoy this relaxing cruise on the way back to Ha Long harbor approximate 12.00
Hanoi legendary land – Pick up from Halong Cruise
Detail Itinerary:
Day 1: Halong – Hanoi – Halong
07.00: Car and Local guide meet and greet at Halong hourbor, pick up and transfer to Hanoi capital. Drive trip takes approximate 3.5 hours, you will go through the Red river delta with breath taking landscape with paddy fields or the farmers's lives on the way.
10.30: Arrive Hanoi downtown, the first stop is Temple of Literature, a Confucianism temple was built since 1070. In here, you will understand about Vietnam education under feudal dynasty and traditional custom in Vietnam. After temple, the next place is Quoc Tu Giam, used to be the first Universty of Vietnam, built in 1076 and now is another temple workshiping to Master Chu Van An – a moral symbol of Vietnam education.
11.15: Processing to visit Hoa lo former prison, as known as Hanoi Hilton hotel, named poignantly by American pilots. You'll witness the Colonism's crime on the local patriot or the humanity of Vietnam goverment to the prisoners.
12.00: Enjoy lunch at local restaurant with Vietnamese cuisines.
13.30: The next destination is Ho Chi Minh complex, including Ho Chi Minh's Mausoleum – the final resting place of the Vietnamese great father or uncle Ho, President Ho Chi Minh's stilt House – where he lived on and off from 1958 to 1969, the next place to move to is One Pillar Pagoda – a group of structures consisting of a pagoda and a tower built in the middle of a square lake
15.00: Transfer to Old Quarter to explore the local daily lives. You can take a rishaw or walk through the busy street, narrow lanes to visit the wet markets, pavement shops or have a cup of local coffee.
16.00: Finish walking tour and transfer back to Mother Cruise in Halong city. We will arrive to Halong city approximate 19.30.
Day 2: Halong halfday boattrip
08.00: Car and local guide meet and greet at Halong habour, pick you up from Mother Cruise then transfer to Bai chay Tourism dock. We board a traditional wooden junk and start the cruising trip to the centre of the bay. Get ready for exotic photos and absorbing the most magnificent natural splendors, limestone bedrocks and sheer cliffs of tiny islands highlighted with fanciful names: Fighting Cocks (symbol of Halong Bay), Duck (quick swim is an optional choice), Finger, Incense Burner, and Stone Dogs.
Stopping for a the most beautiful cave named Thien Cung (Heaven Palace Grotto) and explore huge chambers adorned with stalactites and stalagmites of all kinds.
11.00: Fresh seafood lunch (vegetable menu available) is served while the boat is gliding out. Continue to enjoy this relaxing cruise on the way back to Ha Long harbor approximate 12.00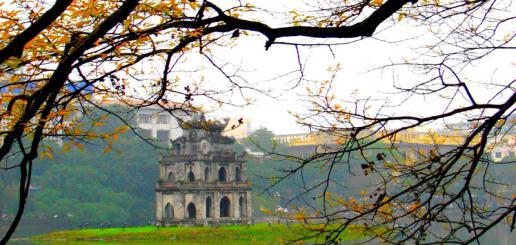 Personnalized experiences
A local guide
On-demand quotation