Israel Desert Jeep Tour Israel Daily Group Tours by Compass Travel Israel in English, Spanish, Russian, French, German – including pick up and return service from Tel Aviv, Herzliya, Netanya and Jerusalem. Israel Desert Jeep Tour This tour requires a minimum number of 2 participants Departure: Wednesday and Sundays PICK-UP TIME FROM HOTELS: Jerusalem hotels – from 08:30 – 08:45 Herzliya hotels – from 07:00 – 07:15 Tel-Aviv hotels – from 07:15 – 07:30 Netanya hotels – from 06:30 – 06:45 Israel Desert Jeep Tour Short description / Itinerary Israel Desert Jeep TourWe start our way to the Judean Desert via the Inn of the Good Samaritan. Stop for an amazing view of caves at Qumran. Meet the desert vehicle and drive to Metsuke Dragot, where we enter the desert with overview of Murabat Wadi and the caves. Thereafter drive through the Wadi, the mountains, and view spectacular typical desert vegetation and landscape. Here we begin the part of the jeep trip that will get your adrenaline pumping. The jeep travels over rough terrain, over steep rocky hills and through dry river beds. After this thrilling adventure it is time to relax and experience the famous Bedouin hospitality. Escaping from the sun you can sit in the shade and drink tea or coffee and try some of the local cakes, dates and nuts. After your break it's time to continue the adventure, this time to Matsukei Dragot, the Dragot cliffs. Metzoke Dragot is the site of an ecological village perched high on the cliffs overlooking the Dragot Gorge. It is a popular place for extreme sports, climbing, snapling and of course 4X4 jeep excursions. From the cliffs there are stunning views across the Dead Sea. End the tour with a swim in the Dead Sea. Late lunch stop for snacks/sandwiches on Dead Sea shore. Return to pick up point. Israel Desert Jeep Tour is available on Mondays and Saturdays in English from Tel Aviv, Herzliya, Netanya and Jerusalem. To book the tour please contact us via mail info@compasstravel.co.il or call +972 58 58 58 553 Recommended for this tour: Comfortable walking shoes, hats. Israel Desert Jeep Tour highlights Judean Desert Inn of the Goog Samaritan Mutsuke Dragot Murabat Wadi Wadi Dead Sea Israel Desert Jeep Tour included Hotel Pick up and return service Professional tour guide in your language Transportation – luxury air-conditioned minibus Entry fees according to our itinerary Israel Desert Jeep Tour excluded Lunch To book the tour contact us via mail info@compasstravel.co.il
Israel Desert Jeep Tour
Israel Desert Jeep Tour
Israel Daily Group Tours by Compass Travel Israel in English, Spanish, Russian, French, German – including pick up and return service from Tel Aviv, Herzliya, Netanya and Jerusalem.
Israel Desert Jeep Tour
This tour requires a minimum number of 2 participants
Departure: Wednesday and Sundays
PICK-UP TIME FROM HOTELS:
Jerusalem hotels – from 08:30 – 08:45
Herzliya hotels – from 07:00 – 07:15
Tel-Aviv hotels – from 07:15 – 07:30
Netanya hotels – from 06:30 – 06:45
Israel Desert Jeep Tour
Short description / Itinerary
Israel Desert Jeep TourWe start our way to the Judean Desert via the Inn of the Good Samaritan. Stop for an amazing view of caves at Qumran. Meet the desert vehicle and drive to Metsuke Dragot, where we enter the desert with overview of Murabat Wadi and the caves. Thereafter drive through the Wadi, the mountains, and view spectacular typical desert vegetation and landscape.
Here we begin the part of the jeep trip that will get your adrenaline pumping. The jeep travels over rough terrain, over steep rocky hills and through dry river beds. After this thrilling adventure it is time to relax and experience the famous Bedouin hospitality. Escaping from the sun you can sit in the shade and drink tea or coffee and try some of the local cakes, dates and nuts.
After your break it's time to continue the adventure, this time to Matsukei Dragot, the Dragot cliffs. Metzoke Dragot is the site of an ecological village perched high on the cliffs overlooking the Dragot Gorge. It is a popular place for extreme sports, climbing, snapling and of course 4X4 jeep excursions. From the cliffs there are stunning views across the Dead Sea. End the tour with a swim in the Dead Sea. Late lunch stop for snacks/sandwiches on Dead Sea shore.
Return to pick up point.
Israel Desert Jeep Tour is available on Mondays and Saturdays in English from Tel Aviv, Herzliya, Netanya and Jerusalem.
To book the tour please contact us via mail info@compasstravel.co.il or call +972 58 58 58 553
Recommended for this tour: Comfortable walking shoes, hats.
Israel Desert Jeep Tour highlights
Judean Desert
Inn of the Goog Samaritan
Mutsuke Dragot
Murabat Wadi
Wadi
Dead Sea
Israel Desert Jeep Tour included
Hotel Pick up and return service
Professional tour guide in your language
Transportation – luxury air-conditioned minibus
Entry fees according to our itinerary
Israel Desert Jeep Tour excluded
Lunch
To book the tour contact us via mail info@compasstravel.co.il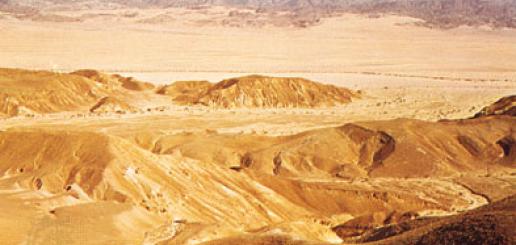 Personnalized experiences
A local guide
On-demand quotation