Jerusalem Dead Sea Daily Tour Israel Daily Group Tours by Compass Travel Israel in English, Spanish, Russian, French, German – including pick up and return service from Tel Aviv, Herzliya, Netanya and Jerusalem. Departure: Daily PICK-UP : Netanya hotels – from 06:30 Herzliya hotels – from 07:00 Tel-Aviv hotels – from 07:20 to 07.50 Jerusalem hotels – from 09:00 to 09.40 Jerusalem Dead Sea Daily Tour Short description / Itinerary We will pick you up from your hotel lobby from any hotel in Tel Aviv, Netanya, Jerusalem or Herzliya at 07:00 – 09:00, exact time will be advised with booking confirmation. Jerusalem Dead Sea Daily TourWe start our tour with panoramic view of Jerusalem city from Mount of Olives. Next stop will be at Mount Zion to see the legendary King's David tomb, the room of last supper and Dormition abbey. During the tour in Jerusalem Old city we will start our visit from Jewish quarter. You will have the opportunity to see the Wailing Wall, Cardo, the Roman road. Second and the most important part of our tour in Jerusalem Old city will be in Armenian Christina quarter. We walk along the Via Dolorosa, visit the Church of Holy Sepulcher. Second part of tour day we continue our way through Judean desert to Dead Sea. You will have a half day to enjoy mineral rich, therapeutic mud and unique salty water in of the resorts on the shores of the Dead Sea. Basically this tour is the perfect option, if you have limited time and canJerusalem Dead Sea Daily Tour't afford to spend one full day tour on each location Jerusalem and Dead Sea separate. By the end of the day we will bring you back to your hotel lobby, full of unforgettable memories and full relaxed. Return to pick up point. Jerusalem Dead Sea Daily Tour is available on daily basis in English, Spanish, German, French and Russian from Tel Aviv, Herzliya, Netanya and Jerusalem. To book the tour please contact us via mail info@compasstravel.co.il or call +972 58 58 58 553 Recommended for this tour: Comfortable walking shoes, hats, sun screen, bathing suit and towel. Jerusalem Dead Sea Daily Tour highlights Old City of Jerusalem Christian Quarter / Armenian Quarter Church of the Nativity Via Dolorosa Pool of Bethesda GehennaJerusalem Dead Sea Daily Tour The Church of All Nations The Kidron Valley Tombs Pater Noster Church Monastery of the Cross Monastery of St. Mary Magdalene Mount of Olives Church of the Redeemer Church of the Nativity Jewish Quarter Cardo street Valley of Kidron The Temple Mount City of DavidJerusalem Dead Sea Daily Tour Room of the Last Supper. Tomb of King David Western Wall Tunnels Second Temple Siloam Pool The Praetorium Muslim Quarter Al-Aqsa Mosque Dome of the Ascension Dome of the Rock Dead Sea The Dead Sea is the lowest point on earth, 400 meters below sea level. It is called the Dead Sea because its salinity prevents the existence of any life forms in the lake. The Dead Sea has attracted thousand visitors from all around the world to have unforgettable experience to float in salty and hilling water and cover your body with magic therapeutic mud. Jerusalem Dead Sea Daily Tour included Hotel Pick up and return service Professional tour guide in your language Transportation – luxury air-conditioned minibus Entry fees Jerusalem Dead Sea Daily Tour excluded Lunch To book the tour contact us via mail info@compasstravel.co.il
Jerusalem and Dead Sea Daily Tour
Jerusalem Dead Sea Daily Tour
Israel Daily Group Tours by Compass Travel Israel in English, Spanish, Russian, French, German – including pick up and return service from Tel Aviv, Herzliya, Netanya and Jerusalem.
Departure: Daily
PICK-UP :
Netanya hotels – from 06:30
Herzliya hotels – from 07:00
Tel-Aviv hotels – from 07:20 to 07.50
Jerusalem hotels – from 09:00 to 09.40
Jerusalem Dead Sea Daily Tour
Short description / Itinerary
We will pick you up from your hotel lobby from any hotel in Tel Aviv, Netanya, Jerusalem or Herzliya at 07:00 – 09:00, exact time will be advised with booking confirmation.
Jerusalem Dead Sea Daily TourWe start our tour with panoramic view of Jerusalem city from Mount of Olives. Next stop will be at Mount Zion to see the legendary King's David tomb, the room of last supper and Dormition abbey. During the tour in Jerusalem Old city we will start our visit from Jewish quarter. You will have the opportunity to see the Wailing Wall, Cardo, the Roman road. Second and the most important part of our tour in Jerusalem Old city will be in Armenian Christina quarter. We walk along the Via Dolorosa, visit the Church of Holy Sepulcher.
Second part of tour day we continue our way through Judean desert to Dead Sea. You will have a half day to enjoy mineral rich, therapeutic mud and unique salty water in of the resorts on the shores of the Dead Sea.
Basically this tour is the perfect option, if you have limited time and canJerusalem Dead Sea Daily Tour't afford to spend one full day tour on each location Jerusalem and Dead Sea separate.
By the end of the day we will bring you back to your hotel lobby, full of unforgettable memories and full relaxed.
Return to pick up point.
Jerusalem Dead Sea Daily Tour is available on daily basis in English, Spanish, German, French and Russian from Tel Aviv, Herzliya, Netanya and Jerusalem.
To book the tour please contact us via mail info@compasstravel.co.il or call +972 58 58 58 553
Recommended for this tour: Comfortable walking shoes, hats, sun screen, bathing suit and towel.
Jerusalem Dead Sea Daily Tour highlights
Old City of Jerusalem
Christian Quarter / Armenian Quarter
Church of the Nativity
Via Dolorosa
Pool of Bethesda
GehennaJerusalem Dead Sea Daily Tour
The Church of All Nations
The Kidron Valley Tombs
Pater Noster Church
Monastery of the Cross
Monastery of St. Mary Magdalene
Mount of Olives
Church of the Redeemer
Church of the Nativity
Jewish Quarter
Cardo street
Valley of Kidron
The Temple Mount
City of DavidJerusalem Dead Sea Daily Tour
Room of the Last Supper. Tomb of King David
Western Wall Tunnels
Second Temple
Siloam Pool
The Praetorium
Muslim Quarter
Al-Aqsa Mosque
Dome of the Ascension
Dome of the Rock
Dead Sea
The Dead Sea is the lowest point on earth, 400 meters below sea level. It is called the Dead Sea because its salinity prevents the existence of any life forms in the lake. The Dead Sea has attracted thousand visitors from all around the world to have unforgettable experience to float in salty and hilling water and cover your body with magic therapeutic mud.
Jerusalem Dead Sea Daily Tour included
Hotel Pick up and return service
Professional tour guide in your language
Transportation – luxury air-conditioned minibus
Entry fees
Jerusalem Dead Sea Daily Tour excluded
Lunch
To book the tour contact us via mail info@compasstravel.co.il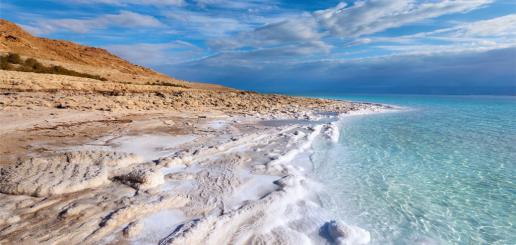 Personnalized experiences
A local guide
On-demand quotation