We will meet you at 9:00am Where you will discover a World of True Bahraini Cultural with us .. We will start the walk of Life as we visit Muharraq Heritage Houses & neighborhoods, where you can open doors and step inside some of the Old Houses….. And then, You will be visiting Muharraq Old Souq & the Gold Souq Next , you will see the traditional Dhows Building Yard.. Followed by a tour of the beautiful Amwaj Island and a visit to Diyyar Al Muharraq Island . Once we are done with all these , You will be taken to Modern age of Bahrain , where you will be touring Bahrain Bay & the world Trade Center.. Finally a visit to Bahrain National Museum ( May Including Boat Trip) is just to wrap up your Tour with us… We will take you back where we met you at around 14:00pm All Entrance Fees , Snacks and Refreshments are Included in the Price.. Total Price USD 101.00
Walk of Life Tour..Bahrain
We will meet you at 9:00am Where you will discover a World of True Bahraini Cultural with us ..
We will start the walk of Life as we visit Muharraq Heritage Houses & neighborhoods, where you can open doors and step inside some of the Old Houses…..
And then, You will be visiting Muharraq Old Souq & the Gold Souq
Next , you will see the traditional Dhows Building Yard..
Followed by a tour of the beautiful Amwaj Island and a visit to Diyyar Al Muharraq Island .
Once we are done with all these , You will be taken to Modern age of Bahrain , where you will be touring Bahrain Bay & the world Trade Center..
Finally a visit to Bahrain National Museum ( May Including Boat Trip) is just to wrap up your Tour with us…
We will take you back where we met you at around 14:00pm
All Entrance Fees , Snacks and Refreshments are Included in the Price..
Total Price USD 101.00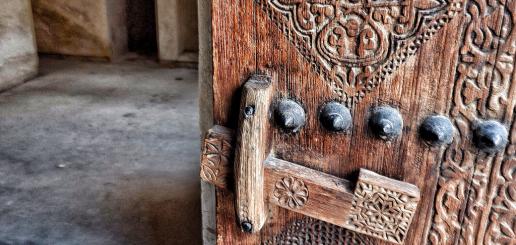 Personnalized experiences
A local guide
On-demand quotation