Detail Itinerary: 08.30: Car and local guide pick you up at hotel travel to the West of Hanoi to Duong Lam village, a purely agricultural village of the Northern Red River delta where still preserve many hundred-year-old houses. Upon arrival, you walk along the old path to Mong Phu communal house – the solemn center of the whole village, Mia Pagoda, a well-known Buddhist temple built in 15th century and it holds the biggest number of statues: 287 ones of all sizes. We keep visiting the local market and understanding how local daily's activities is. Next, spend a visit to a local house that is almost 400 years old. Enjoy lunch with local traditional Vietnamese cuisines at ancient house. PM: We will have a bicycle ride around this peaceful rural area to discover the daily life and farming works of Vietnamese peasants and followed by another visit to two temples dedicated to two national heroes Phung Hung and Ngo Quyen who were born in this site over 1000 years ago. 15.00: Drive back to Hanoi, tour end approximate 17.00
Duong Lam Ancient Village with biking
Detail Itinerary:
08.30: Car and local guide pick you up at hotel travel to the West of Hanoi to Duong Lam village, a purely agricultural village of the Northern Red River delta where still preserve many hundred-year-old houses.
Upon arrival, you walk along the old path to Mong Phu communal house – the solemn center of the whole village, Mia Pagoda, a well-known Buddhist temple built in 15th century and it holds the biggest number of statues: 287 ones of all sizes. We keep visiting the local market and understanding how local daily's activities is.
Next, spend a visit to a local house that is almost 400 years old. Enjoy lunch with local traditional Vietnamese cuisines at ancient house.
PM: We will have a bicycle ride around this peaceful rural area to discover the daily life and farming works of Vietnamese peasants and followed by another visit to two temples dedicated to two national heroes Phung Hung and Ngo Quyen who were born in this site over 1000 years ago.
15.00: Drive back to Hanoi, tour end approximate 17.00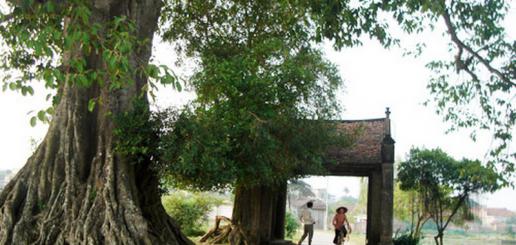 Personnalized experiences
A local guide
On-demand quotation