Send Inquiry for any type of Private Tour in Israel If you did not find the best matching option of private tours offered by Compass Travel Israel then you are most welcome to request your own itinerary. We offer wide range of languages like English, Russian, Spanish, Chinese, German, Italian, French and any other languages upon request on daily basis for all type of private tours. You can book your private tour from Tel Aviv, Herzliya, Netanya, Jerusalem, Nazareth, Tiberius, Haifa and any other city upon request. We will pick you up from your hotel lobby or any other place upon your request and of course will bring you back, full of remarkable memories. All our private tours can be customized and scheduled as you wish. You can feel free to build your own itinerary or make any changes in our already full covered itineraries. We provide only five star services and never less. Our tour guides are the best on Israeli market. Our mission is to provide the best service combined with the best and affordable prices. We can insure you that you are on the right place, so the only thing is left to do is just send us your inquiry and we will get back to you within 24 hours. Feel free to contact Us via mail info@compasstravel.co.il or + 972-58-58-58-553
Israel Daily Private Tours
Send Inquiry for any type of Private Tour in Israel
If you did not find the best matching option of private tours offered by Compass Travel Israel then you are most welcome to request your own itinerary.
We offer wide range of languages like English, Russian, Spanish, Chinese, German, Italian, French and any other languages upon request on daily basis for all type of private tours.
You can book your private tour from Tel Aviv, Herzliya, Netanya, Jerusalem, Nazareth, Tiberius, Haifa and any other city upon request.
We will pick you up from your hotel lobby or any other place upon your request and of course will bring you back, full of remarkable memories.
All our private tours can be customized and scheduled as you wish.
You can feel free to build your own itinerary or make any changes in our already full covered itineraries. We provide only five star services and never less.
Our tour guides are the best on Israeli market.
Our mission is to provide the best service combined with the best and affordable prices.
We can insure you that you are on the right place, so the only thing is left to do is just send us your inquiry and we will get back to you within 24 hours.
Feel free to contact Us via mail info@compasstravel.co.il or + 972-58-58-58-553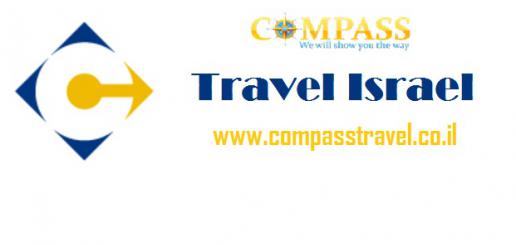 Personnalized experiences
A local guide
On-demand quotation