Israel Heritage Tour Israel Daily Group Tours by Compass Travel Israel in English, Spanish, Russian, French, German – including pick up and return service from Tel Aviv, Herzliya, Netanya and Jerusalem. Israel Heritage Tour Departure: Thursdays PICK-UP TIME FROM HOTELS: Netanya hotels – from 07:00 Herzliya hotels – from 07:30 to 07:40 Tel-Aviv hotels – from 08:00 to 08:30 Jerusalem hotels – from 06:00 Israel Heritage Tour Short description / Itinerary We will pick you up from your hotel lobby from any hotel in Tel Aviv, Netanya, Jerusalem or Herzliya at 06:00 – 08:30, exact time will be advised with booking confirmation according to your city and hotel . Israel Heritage ToursWe start the day with a visit to the Independence Hall where the establishment of the State of Israel was declared. Independence Hall or known as Beit Haatzmaut is housed in one of Tel-Aviv's first buildings, on the plot of land on which the drawing of lots took place (April, 1909). Next, we proceed to Latrun to visit the armored corps museum, one of the most diverse Tank Museums in the world. Visit the "Mini Israel" park including miniature replicas of the most important landmarks and buildings in Israel. Continue our tour to Ayalon Institute, once an ammunition factory for the Hagana, the underground movement before May 1948. Return to pick up point. Israel Heritage Tour is available on Thursdays in English from Tel Aviv, Herzliya, Netanya and Jerusalem. To book the tour please contact us via mail info@compasstravel.co.il or call +972 58 58 58 553 Recommended for this tour: Comfortable walking shoes, hats. Israel Heritage Tour highlights Tel Aviv Independence Hall Latrun Mini Israel Rehovot Armored corps museum Ayalon Institute Israel Heritage Tour included Hotel Pick up and return service Professional tour guide in your language Transportation – luxury air-conditioned minibus Entry fees according to our itinerary Israel Heritage Tour excluded Lunch To book the tour contact us via mail info@compasstravel.co.il
Israel Heritage Tour
Israel Heritage Tour
Israel Daily Group Tours by Compass Travel Israel in English, Spanish, Russian, French, German – including pick up and return service from Tel Aviv, Herzliya, Netanya and Jerusalem.
Israel Heritage Tour
Departure: Thursdays
PICK-UP TIME FROM HOTELS:
Netanya hotels – from 07:00
Herzliya hotels – from 07:30 to 07:40
Tel-Aviv hotels – from 08:00 to 08:30
Jerusalem hotels – from 06:00
Israel Heritage Tour
Short description / Itinerary
We will pick you up from your hotel lobby from any hotel in Tel Aviv, Netanya, Jerusalem or Herzliya at 06:00 – 08:30, exact time will be advised with booking confirmation according to your city and hotel .
Israel Heritage ToursWe start the day with a visit to the Independence Hall where the establishment of the State of Israel was declared. Independence Hall or known as Beit Haatzmaut is housed in one of Tel-Aviv's first buildings, on the plot of land on which the drawing of lots took place (April, 1909). Next, we proceed to Latrun to visit the armored corps museum, one of the most diverse Tank Museums in the world. Visit the "Mini Israel" park including miniature replicas of the most important landmarks and buildings in Israel. Continue our tour to Ayalon Institute, once an ammunition factory for the Hagana, the underground movement before May 1948.
Return to pick up point.
Israel Heritage Tour is available on Thursdays in English from Tel Aviv, Herzliya, Netanya and Jerusalem.
To book the tour please contact us via mail info@compasstravel.co.il or call +972 58 58 58 553
Recommended for this tour: Comfortable walking shoes, hats.
Israel Heritage Tour highlights
Tel Aviv
Independence Hall
Latrun
Mini Israel
Rehovot
Armored corps museum
Ayalon Institute
Israel Heritage Tour included
Hotel Pick up and return service
Professional tour guide in your language
Transportation – luxury air-conditioned minibus
Entry fees according to our itinerary
Israel Heritage Tour excluded
Lunch
To book the tour contact us via mail info@compasstravel.co.il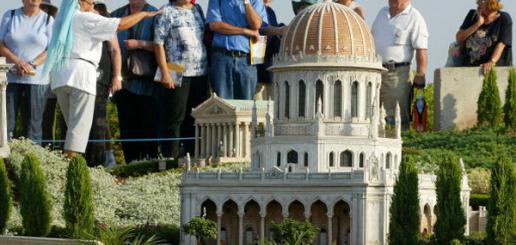 Personnalized experiences
A local guide
On-demand quotation