Delhi – Agra by Train : In the morning at 07.30 our representative will meet you at Your Hotel / airport and will drop you to the station at Hazrat Nizamuddin and help you in boarding the train that leaves the station at 08:10 and reaches Agra Cantt at 09:50. Breakfast will be served in the train. On arrival at the Agra railway station our local guide will welcome you and take you to the city tour. 10:00 AM You will be first taken to visit Taj Mahal, which is the chief attraction of the city. On the way the guide will explain all about the traditions and culture of the town, its legacy and climatic conditions. 12.00 MARBLE INLAY WORK his art work done on marble is mainly carried out in Agra in Uttar Pradesh in India where the former is noted for its inlay work on table tops, flooring, and wall decorative and the latter is known for its Parchin Kari work. The Parchin Kari art involves very minute and precise inlay work and is quite expensive and very graceful with intricate labor. Among the various stone arts that flourished in the country the most famous one was the inlay or the crafting work done with marble stones. This craft flourished and reached its peak during the era of the Mughals in Medieval India and especially after the construction of Taj Mahal. It is believed that initially during the early 17th century in Italy minute inlay work was done on different forms of precious stones and this was referred as Pietradura where Pietra stands for stone and dura stands for anything hard. The Italians were outstanding in this classic art and in fact held an exclusive possession over this art. 13:00 Lunch will be served at Agra's best AC restaurant and variety of Mughlai cuisines will be served. 14: 00 After Lunch you can enjoy this Mughal town and buy handicrafts and souvenirs for your friends and relatives. 15:30 After visiting this symbol of true love you will be taken to visit Agra Fort which is also a UNESCO World Heritage. This fort is also popular as Lal Qila or Red Fort in Agra. It is nearly 2.5 km from the monument, the TajMahal. To be more clear the fort can be more precisely expressed as a walled splendid city.http://usmanitajtours.com/assets/agra2.jpg Agra Fort was constructed by Akbar beautifully in Red and Agra Fort was both as an armed forces planned point and was the residence for the royals. 17.00 Reach the station at 17.00 as the train departs at 17.50 to reach Nizamuddin station at 19.30 PM. On reaching Delhi Our representative will drop you at Your Hotel / airport
SAME DAY AGRA TOUR BY TRAIN
Delhi – Agra by Train :
In the morning at 07.30 our representative will meet you at Your Hotel / airport and will drop you to the station at Hazrat Nizamuddin and help you in boarding the train that leaves the station at 08:10 and reaches Agra Cantt at 09:50. Breakfast will be served in the train. On arrival at the Agra railway station our local guide will welcome you and take you to the city tour.
10:00 AM
You will be first taken to visit Taj Mahal, which is the chief attraction of the city. On the way the guide will explain all about the traditions and culture of the town, its legacy and climatic conditions.
12.00 MARBLE INLAY WORK
his art work done on marble is mainly carried out in Agra in Uttar Pradesh in India where the former is noted for its inlay work on table tops, flooring, and wall decorative and the latter is known for its Parchin Kari work. The Parchin Kari art involves very minute and precise inlay work and is quite expensive and very graceful with intricate labor. Among the various stone arts that flourished in the country the most famous one was the inlay or the crafting work done with marble stones. This craft flourished and reached its peak during the era of the Mughals in Medieval India and especially after the construction of Taj Mahal. It is believed that initially during the early 17th century in Italy minute inlay work was done on different forms of precious stones and this was referred as Pietradura where Pietra stands for stone and dura stands for anything hard. The Italians were outstanding in this classic art and in fact held an exclusive possession over this art.
13:00
Lunch will be served at Agra's best AC restaurant and variety of Mughlai cuisines will be served.
14: 00
After Lunch you can enjoy this Mughal town and buy handicrafts and souvenirs for your friends and relatives.
15:30
After visiting this symbol of true love you will be taken to visit Agra Fort which is also a UNESCO World Heritage. This fort is also popular as Lal Qila or Red Fort in Agra. It is nearly 2.5 km from the monument, the TajMahal. To be more clear the fort can be more precisely expressed as a walled splendid city.http://usmanitajtours.com/assets/agra2.jpg
Agra Fort was constructed by Akbar beautifully in Red and Agra Fort was both as an armed forces planned point and was the residence for the royals.
17.00
Reach the station at 17.00 as the train departs at 17.50 to reach Nizamuddin station at 19.30 PM. On reaching Delhi Our representative will drop you at Your Hotel / airport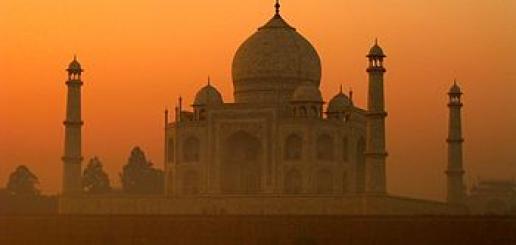 Personnalized experiences
A local guide
On-demand quotation