Bethlehem Jericho Daily Tour Israel Daily Group Tours by Compass Travel Israel in English, Spanish, Russian, French, German – including pick up and return service from Tel Aviv, Herzliya, Netanya and Jerusalem. Departures: Monday, Wednesday and Saturday PICK-UP : Netanya hotels – from 06:30 Herzliya hotels – from 07:00 Tel-Aviv hotels – from 07:20 to 07.50 Jerusalem hotels – from 09:00 to 09.40 Bethlehem Jericho Daily Tour Short description / Itinerary We will pick you up from your hotel lobby from any hotel in Tel Aviv, Netanya, Jerusalem or Herzliya at 07:00 – 09:00, exact time will be advised with booking confirmation. Bethlehem Jericho Daily TourWe drive through the Judean Desert with amazing stop point for panoramic view of the Good Samaritan Inn. Afterword's we precede to Jericho, the oldest city in the world. We will see Zacchaeus Sycamore fig tree, overview of Mt. of Temptation. Next stop will be the Mount of ancient Jericho where 25 cities were uncovered. Cable car not included in group tour. Second part of our full day tour, after short lunch break, we continue our way to Bethlehem. The tour is subject to Palestinian authority regulations. Palestinian guides meet the tour only after border crossing. Border crossing to Bethlehem may include short unaccompanied walking portion.Change of vehicle is required upon entering Palestinian authority territory.Passports are required. After passing the board we will visit the Church Of Nativity and Mangers Square. On the way back you have a panoramic stop overview of Shepherds field and return to Jerusalem.Bethlehem Jericho Daily Tour Bethlehem and Jericho Daily Tour is available on daily basis in English, Spanish, German, French and Russian from Tel Aviv, Herzliya, Netanya and Jerusalem. To book the tour please contact us via mail info@compasstravel.co.il or call +972 58 58 58 553 Recommended for this tour: Modest dress and head covering are required for visiting holy sites in Bethlehem. Bethlehem Jericho Daily Tour highlights Bethlehem Church of the Nativity Church of the Shepherd's Field Catholic Church of St. Catherine The Mosque of Omar Milk Grotto Jericho Bethlehem Jericho Daily Tour included Hotel Pick up and return service Professional tour guide in your language. Transportation – luxury air-conditioned minibus Entry fees Bethlehem Jericho Daily Tour excluded Lunch To book the tour contact us via mail info@compasstravel.co.il
Bethlehem Jericho Tour
Bethlehem Jericho Daily Tour
Israel Daily Group Tours by Compass Travel Israel in English, Spanish, Russian, French, German – including pick up and return service from Tel Aviv, Herzliya, Netanya and Jerusalem.
Departures: Monday, Wednesday and Saturday
PICK-UP :
Netanya hotels – from 06:30
Herzliya hotels – from 07:00
Tel-Aviv hotels – from 07:20 to 07.50
Jerusalem hotels – from 09:00 to 09.40
Bethlehem Jericho Daily Tour
Short description / Itinerary
We will pick you up from your hotel lobby from any hotel in Tel Aviv, Netanya, Jerusalem or Herzliya at 07:00 – 09:00, exact time will be advised with booking confirmation.
Bethlehem Jericho Daily TourWe drive through the Judean Desert with amazing stop point for panoramic view of the Good Samaritan Inn. Afterword's we precede to Jericho, the oldest city in the world. We will see Zacchaeus Sycamore fig tree, overview of Mt. of Temptation. Next stop will be the Mount of ancient Jericho where 25 cities were uncovered. Cable car not included in group tour.
Second part of our full day tour, after short lunch break, we continue our way to Bethlehem. The tour is subject to Palestinian authority regulations. Palestinian guides meet the tour only after border crossing. Border crossing to Bethlehem may include short unaccompanied walking portion.Change of vehicle is required upon entering Palestinian authority territory.Passports are required.
After passing the board we will visit the Church Of Nativity and Mangers Square. On the way back you have a panoramic stop overview of Shepherds field and return to Jerusalem.Bethlehem Jericho Daily Tour
Bethlehem and Jericho Daily Tour is available on daily basis in English, Spanish, German, French and Russian from Tel Aviv, Herzliya, Netanya and Jerusalem.
To book the tour please contact us via mail info@compasstravel.co.il or call +972 58 58 58 553
Recommended for this tour: Modest dress and head covering are required for visiting holy sites in Bethlehem.
Bethlehem Jericho Daily Tour highlights
Bethlehem
Church of the Nativity
Church of the Shepherd's Field
Catholic Church of St. Catherine
The Mosque of Omar
Milk Grotto
Jericho
Bethlehem Jericho Daily Tour included
Hotel Pick up and return service
Professional tour guide in your language.
Transportation – luxury air-conditioned minibus
Entry fees
Bethlehem Jericho Daily Tour excluded
Lunch
To book the tour contact us via mail info@compasstravel.co.il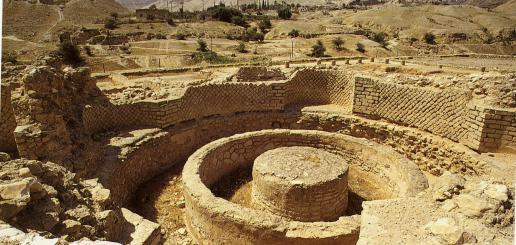 Personnalized experiences
A local guide
On-demand quotation