Tel Aviv Old Jaffa Daily Tour Israel Daily Group Tours by Compass Travel Israel in English, Spanish, Russian, French, German – including pick up and return service from Tel Aviv, Herzliya, Netanya and Jerusalem. Departure: FRIDAYS PICK-UP: Jerusalem hotels – from 06:00 Netanya hotels – from 07:00 Herzliya hotels – from 07:30 to 07.40 Tel-Aviv hotels – from 08:00 to 08.30 Tel Aviv Old Jaffa Daily Tour Short description / Itinerary We will pick you up from your hotel lobby from any hotel in Tel Aviv, Netanya, Jerusalem or Herzliya at 07:00 – 09:00, exact time will be advised with booking confirmation. Begin the full day tour in Tel Aviv. We will visit the Diaspora museum. We will drive around the main streets of Tel Aviv center, also known as the « White City » and declared by UNESCO as a world cultural heritage site. Will have stop check point at Rabin's square, place of assassination of Prime Minister Itzhak Rabin. Visit Neve Tzedek, the first neighborhood of Tel Aviv, built in 1887 and Nahalat Benyamin, the pedestrian street of the city with its musicians, handmade jewelry and artifacts. Next, stop at Sheinkin, the lively and colorful street specially known with the unique shops, café life and youthful ambiance. Second part of the full day tour will be in Old Jaffa, the most amazing and the oldest part of Tel Aviv-Jaffa city that never sleeps. According to Christian legend, Jaffa was named after Noah's son, Japhet, who built it after the Flood. There are others who believe that the name derives from the Hebrew word "Yofi" – beauty. You will have all the time in world to observe the combination of modern and ancient. Visitors froTel Aviv Old Jaffa Daily Tourm both Israel and abroad enjoy dining in its unique restaurants or simply wandering around. People seem to gaze in fascination at the sight of the ancient Port and the rocks, and some are dumbstruck by the beauty of the renovated Jaffa harbor set against the back drop of the city of Tel Aviv -the first Jewish city in modern times – a vital, dynamic and vibrant metropolis that never sleeps – and which has grown out of Jaffa. Return to pick up point. Tel Aviv Old Jaffa Daily Tour is available on Fridays in English, Spanish, German, French and Russian from Tel Aviv, Herzliya, Netanya and Jerusalem. To book the tour please contact us via mail info@compasstravel.co.il or call +972 58 58 58 553 Recommended for this tour: Comfortable walking shoes, hats. Tel Aviv Old Jaffa Daily Tour highlights Tel Aviv The Jaffa Clock Tower The Kishle Police Station Neve Tzedek Local Street Art Carmel MarketTel Aviv Old Jaffa Daily Tour Rothschild Boulevard Independence Hall Bauhaus Architecture The Old Train Station The Twin Houses The Eden Cinema Y. Agnon's house The Chelouche Bridge Magen David Square Nahalat Binyamin Old Jaffa The Clock Tower The New Seray Adolf Eichmann's prisonTel Aviv Old Jaffa Daily Tour The Jaffa Riots The British Mandate Andromeda's Rock The Mosque of the Sea The Port of Jaffa The House of Simon the Tanner Jaffa Lighthouse Jonah and the Whale Napoleon in Jaffa The Arab-Hebrew Theatre Ajami district & the Intifada The Zodiac Alleyways The Lion Temple The Wishing Bridge St Peter's Church Old Seraya Tel Aviv Old Jaffa Daily Tour included Hotel Pick up and return service Professional tour guide in your language Transportation – luxury air-conditioned minibus Entry fees Tel Aviv Old Jaffa Daily Tour excluded Lunch To book the tour contact us via mail info@compasstravel.co.il
Tel Aviv Old Jaffa Tour
Tel Aviv Old Jaffa Daily Tour
Israel Daily Group Tours by Compass Travel Israel in English, Spanish, Russian, French, German – including pick up and return service from Tel Aviv, Herzliya, Netanya and Jerusalem.
Departure: FRIDAYS
PICK-UP:
Jerusalem hotels – from 06:00
Netanya hotels – from 07:00
Herzliya hotels – from 07:30 to 07.40
Tel-Aviv hotels – from 08:00 to 08.30
Tel Aviv Old Jaffa Daily Tour
Short description / Itinerary
We will pick you up from your hotel lobby from any hotel in Tel Aviv, Netanya, Jerusalem or Herzliya at 07:00 – 09:00, exact time will be advised with booking confirmation.
Begin the full day tour in Tel Aviv. We will visit the Diaspora museum. We will drive around the main streets of Tel Aviv center, also known as the « White City » and declared by UNESCO as a world cultural heritage site. Will have stop check point at Rabin's square, place of assassination of Prime Minister Itzhak Rabin. Visit Neve Tzedek, the first neighborhood of Tel Aviv, built in 1887 and Nahalat Benyamin, the pedestrian street of the city with its musicians, handmade jewelry and artifacts. Next, stop at Sheinkin, the lively and colorful street specially known with the unique shops, café life and youthful ambiance.
Second part of the full day tour will be in Old Jaffa, the most amazing and the oldest part of Tel Aviv-Jaffa city that never sleeps. According to Christian legend, Jaffa was named after Noah's son, Japhet, who built it after the Flood. There are others who believe that the name derives from the Hebrew word "Yofi" – beauty. You will have all the time in world to observe the combination of modern and ancient. Visitors froTel Aviv Old Jaffa Daily Tourm both Israel and abroad enjoy dining in its unique restaurants or simply wandering around. People seem to gaze in fascination at the sight of the ancient Port and the rocks, and some are dumbstruck by the beauty of the renovated Jaffa harbor set against the back drop of the city of Tel Aviv -the first Jewish city in modern times – a vital, dynamic and vibrant metropolis that never sleeps – and which has grown out of Jaffa.
Return to pick up point.
Tel Aviv Old Jaffa Daily Tour is available on Fridays in English, Spanish, German, French and Russian from Tel Aviv, Herzliya, Netanya and Jerusalem.
To book the tour please contact us via mail info@compasstravel.co.il or call +972 58 58 58 553
Recommended for this tour: Comfortable walking shoes, hats.
Tel Aviv Old Jaffa Daily Tour highlights
Tel Aviv
The Jaffa Clock Tower
The Kishle Police Station
Neve Tzedek
Local Street Art
Carmel MarketTel Aviv Old Jaffa Daily Tour
Rothschild Boulevard
Independence Hall
Bauhaus Architecture
The Old Train Station
The Twin Houses
The Eden Cinema
Y. Agnon's house
The Chelouche Bridge
Magen David Square
Nahalat Binyamin
Old Jaffa
The Clock Tower
The New Seray
Adolf Eichmann's prisonTel Aviv Old Jaffa Daily Tour
The Jaffa Riots
The British Mandate
Andromeda's Rock
The Mosque of the Sea
The Port of Jaffa
The House of Simon the Tanner
Jaffa Lighthouse
Jonah and the Whale
Napoleon in Jaffa
The Arab-Hebrew Theatre
Ajami district & the Intifada
The Zodiac Alleyways
The Lion Temple
The Wishing Bridge
St Peter's Church
Old Seraya
Tel Aviv Old Jaffa Daily Tour included
Hotel Pick up and return service
Professional tour guide in your language
Transportation – luxury air-conditioned minibus
Entry fees
Tel Aviv Old Jaffa Daily Tour excluded
Lunch
To book the tour contact us via mail info@compasstravel.co.il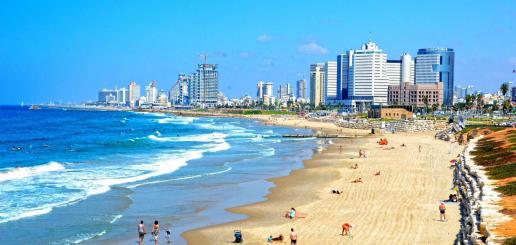 Personnalized experiences
A local guide
On-demand quotation